Welcome!
We are excited to share monthly updates with you as our construction progresses! We continue to see inquiries regarding pricing and updates, however, pricing hasn't been finalized yet. Grove80 will feature studio, alcove, 1, 2 and 3-bedroom apartments and we expect pricing will range between $1175-$2170 and will vary based on size, view, and floor.
Check back often for more updates. We expect to open our leasing office in May 2021.
---
Construction Update:
We are excited to share our first construction update! Construction officially broke ground in August 2020. Since then the underground garage and first-floor walls are up. Construction crews will continue to frame all four floors of the building and expect to see a roof on the building starting in March 2021.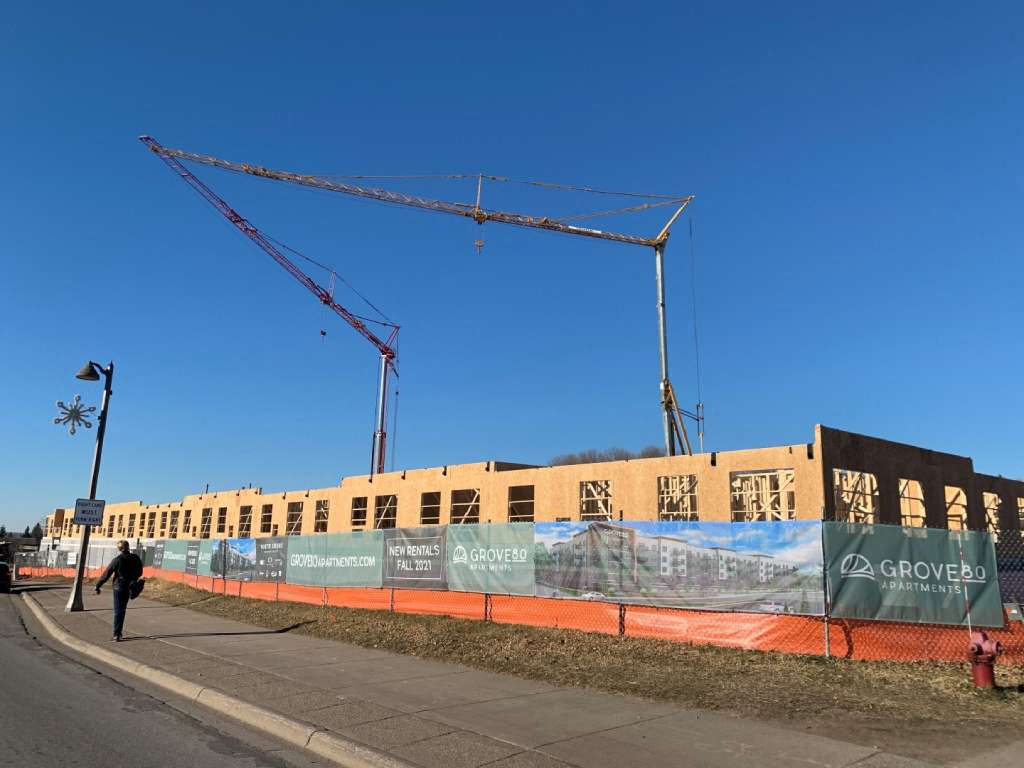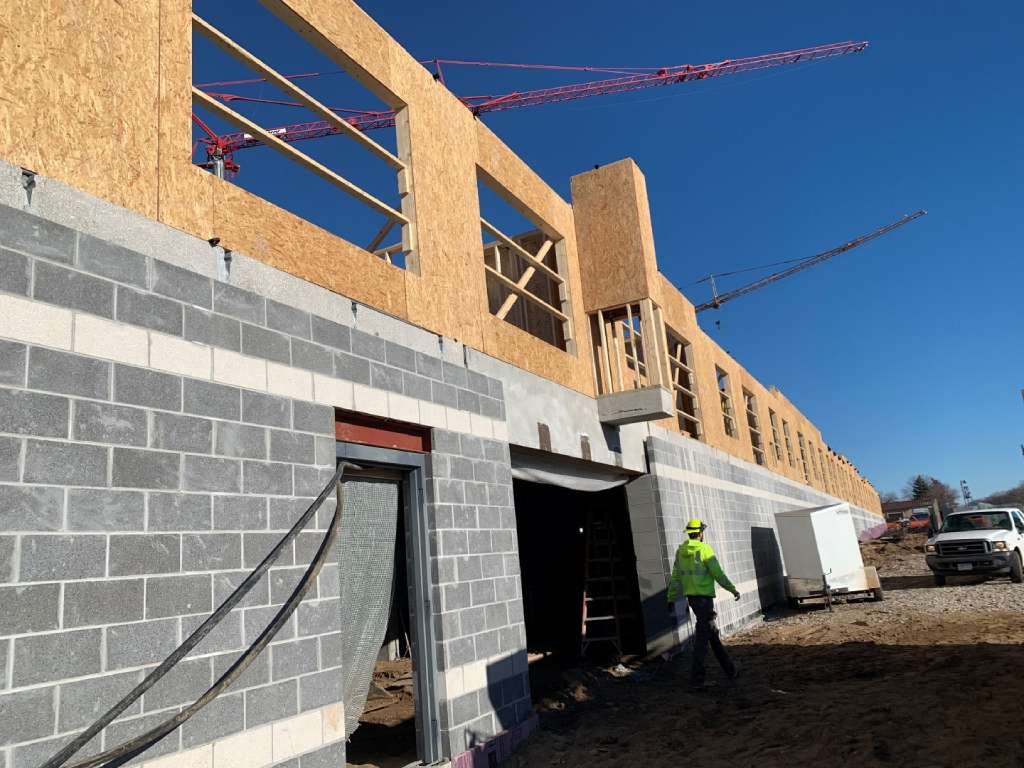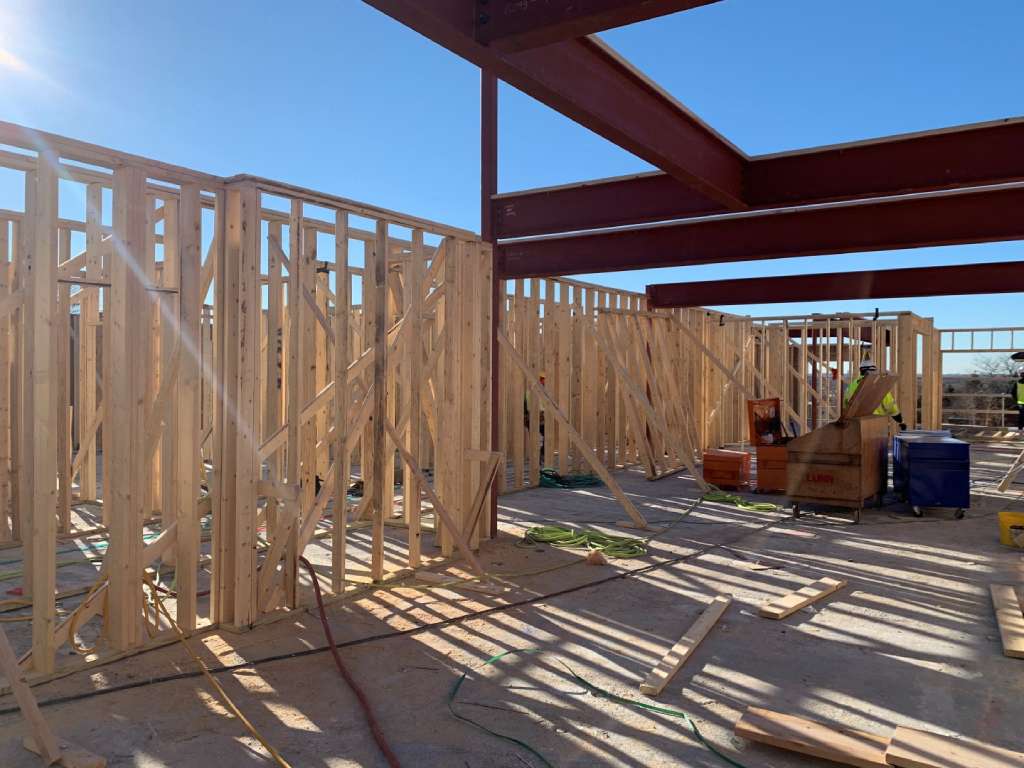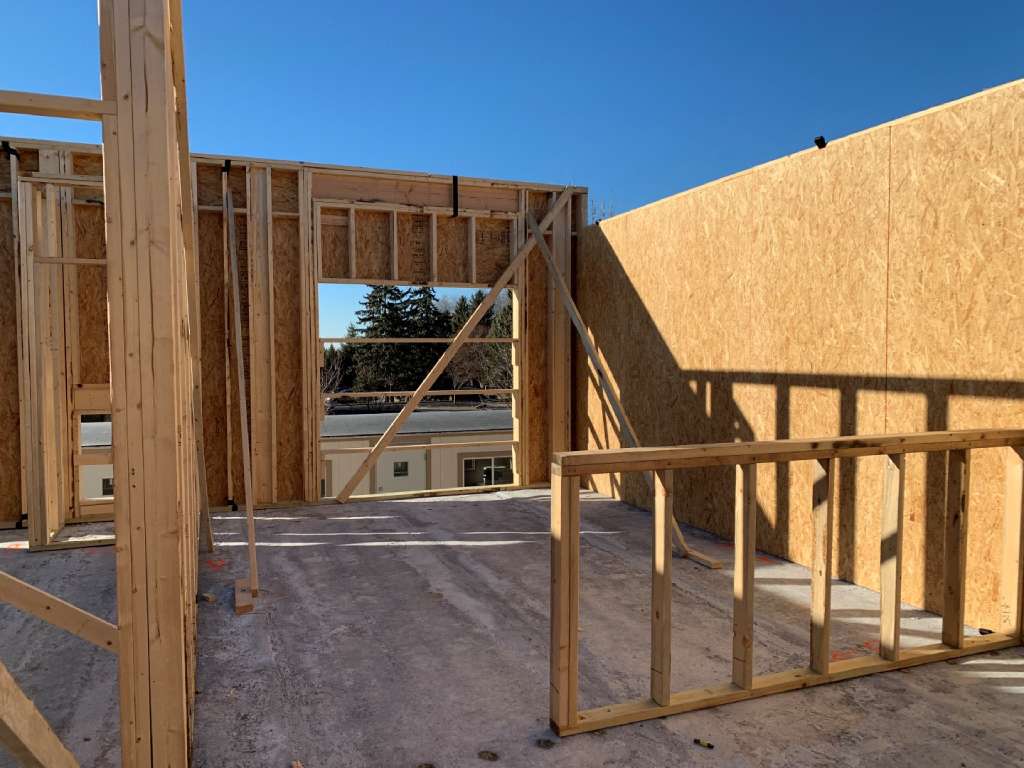 Check back monthly for more progress photos.
---
Around town: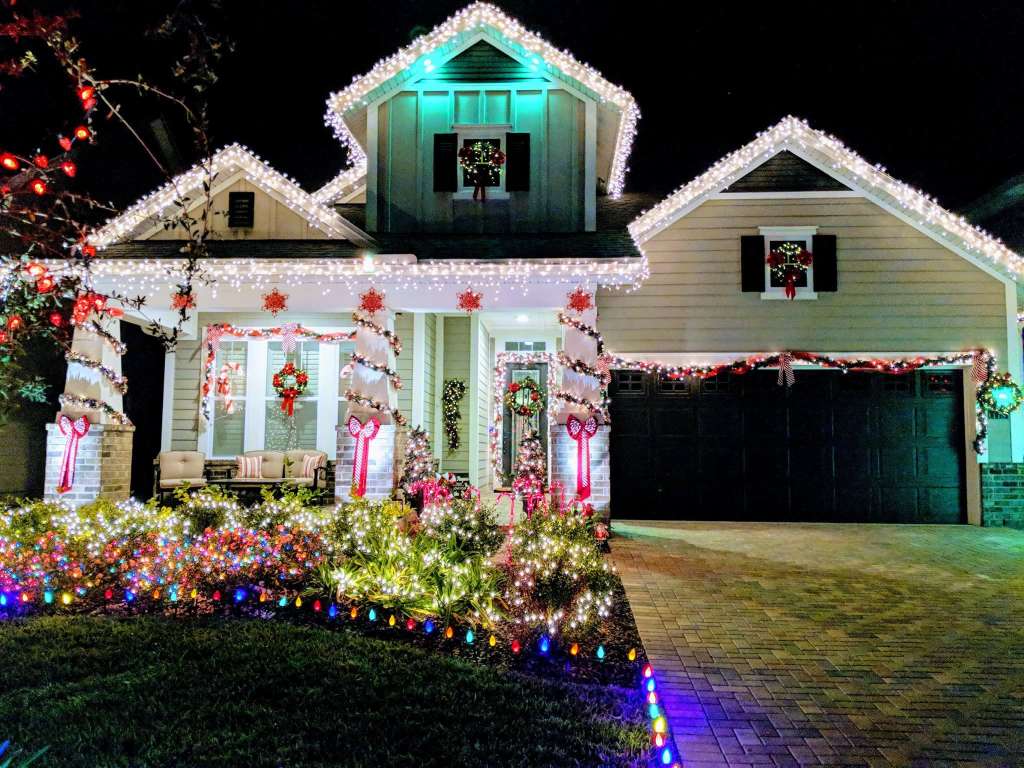 Looking for some holiday lights around Cottage Grove? The City of Cottage Grove has collected over 40 houses around town to bring you a fun holiday lights tour! There are two maps to get you around town and are interactive. Check out the map links below.
North Pole Cottage Grove – Map http://mapq.st/3qrAZzb
South Pole Cottage Grove – Map http://mapq.st/39MXk4j